Billy Thorpe Updates & Links:
This page is to supply current information pertaining to anything relating to Mr. Billy Thorpe, and/or album releases.
To return from any of the posted links, please use your browser's BACK button
If any of the links are down, please let me know!
---
BILLY THORPE - THE LAST RECORDINGS
IS AVAILABLE NOW !


Click on the picture to order !

---
'Crazy' rocker Billy Thorpe dies

By staff writers and wires
February 28, 2007 09:01am
www.news.com.au

AUSTRALIAN rock legend Billy Thorpe has died this morning after suffering a major heart attack overnight. Thorpe, 60, died in the early hours of the morning after he was rushed to Sydney's St Vincent's Public Hospital at 2am (AEDT), a spokesman has said.

He is survived by his wife Lynne, and daughters Rusty and Lauren. "His family were with him when he passed away," the spokesman has said on Channel 9. Thorpe's manager Michael Chugg has said the death is a "terrible tragedy", as Thorpe had just finished recording a new album and was very happy after a recent acoustic tour.

Ambulance crews were called to Thorpe's Sydney home shortly after midnight after the star began suffering chest pains. He was taken to hospital in a serious condition but then went into cardiac arrest and could not be revived. "He woke at 1am feeling terrible. Shortly after that he had a massive heart attack, the paramedics were called to the house, they worked very hard in hospital," Mr Chugg said on Channel Nine. Thorpe's former manager Michael Browning, who also handled AC/DC, has said Thorpe was a "genius". "I don't think there has ever been anyone in Australia that has been able to work the crowd like Billy Thorpe. He was just amazing, an actual genius as a showman."




---
February 28, 2007 05:38pm
THE life of rock legend Billy Thorpe looks set to be honoured by a star-studded tribute concert and the release of a posthumous album. Local and international artists were quick to make plans for a tribute show after learning the 60-year-old rocker had died suddenly in hospital today from a heart attack at his Darling Point home in Sydney's east. "We have already had musos from all over the world offering to get involved in a big concert, but we won't even think about that right now," music promoter and long-time friend Michael Chugg said. "The family right now need help and support. "But they are just blown away with the response. "The messages and phone calls coming in from overseas are unbelievable. "He touched a lot of people around the world."

Mr Chugg said he had fielded calls from some of the world's greatest acts including British drummer Mick Fleetwood, of Fleetwood Mac fame, who played with Thorpe in the 1990s band Zoo. He also said Thorpe had been working on a new album called Tangier, which was inspired by the sounds he experienced while travelling in Morocco. "We actually had a meeting scheduled for later this week, to plan the release and everything," he said. The album was in the final stages of mixing, and Mr Chugg expects to announce a decision soon about its release. The energetic Thorpe remained an active performer who had given his final concert just three days before his death. The English-born rocker, who migrated to Australia with his parents as a child in the 1950s, shot to stardom in the '60s and '70s with his band The Aztecs and hits like Poison Ivy and Most People I Know (Think That I'm Crazy). He paved the way for many later groups such as AC/DC, Cold Chisel, Rose Tattoo and Midnight Oil, and a Who's Who of Australian rock paid tributes on his passing. Few were as poignant as that from Jimmy Barnes, who returned home from hospital after open heart surgery on the very morning his friend and mentor died. Barnes said he knew rock'n'roll was his calling from the moment he saw Thorpe and the Aztecs perform at the Sunbury festival in 1972. "I'm totally shattered," Barnes said. "For once in my life I'm at a loss for words." Music historian and journalist Glenn A Baker said Thorpe defined the Australian pub rock scene and was a breed apart from other '60s rock bands. "After he was a teen idol he went to Melbourne for a few years ... he completely re-orientated himself and then turned Australian rock on its ear with a thunderous, pulverising music," Baker said to ABC Radio. Fellow '60s rock star and friend Normie Rowe said Thorpe was the driving force behind the music documentary Long Way To The Top in 2002. "It certainly inspired me to get my act together and get back into it," Rowe said ABC Radio. Legendary '50s band Col Joye and the Joyboys preceded The Aztecs but frontman Joye became mates with Thorpe and remembered his "cacophony of sound". "He had the first 1000-watt amplifier I ever saw," Joye told Macquarie Radio. "When he started to play all of the needles on our console ran away and hid."

Singer/songwriter and keyboard player Brain Cadd, who performed with Thorpe, said his resilience in the music industry came from his commitment to rock and roll and his diversity as a performer. Federal opposition MP and former Midnight Oil frontman Peter Garrett described Thorpe and the Aztecs as "loud and proud and very Aussie". "When they played at Sunbury (music festival) they got up as a bunch of Aussie blokes and just really did it full frontal," Garrett told Channel 9. Former Little River Band lead singer Glenn Shorrock said Thorpe was more influential than any Australian rocker except Johnny O'Keefe. Thorpe had the "metabolism of an elephant" and was "uncompromising in his approach to his music and his life, sartorially elegant, he always presented himself immaculately everywhere, (and had) a wonderful sense of humour," Shorrock said. Prime Minister John Howard added to the tributes, saying Thorpe was a "very distinctive figure in rock" who had made an enormous contribution to Australian music. Thorpe is survived by his widow Lynne and daughters Rusty and Lauren. A public memorial service will be held in Sydney on Sunday. Ambulance crews were called to Thorpe's Sydney home early this morning after the star began suffering chest pains. He was taken to hospital in a serious condition but then went into cardiac arrest and could not be revived. Mr Chugg said: "He woke at 1am feeling terrible. Shortly after that he had a massive heart attack, the paramedics were called to the house, they worked very hard in hospital." Thorpe was inducted into the Australian Record Industry Association hall of fame in 1991. - with AAP

---
Dec. 8, 2005 :
Billy Thorpe news of recent - from Adam Dean
,
Billy has recorded 'Shout' on Jimmy Barnes' album 'Double Happiness' an awesome album.
And Aztec Music (Gil Matthew's company) is continuing the remasters of Billy Thorpe's old albums, Live at Sunbury, and Thumpin' Pig and Billy awesome collector's cds and this month 'More Arse Than Class' is released.

For more information on these remasters visit http://www.aztecmusic.net and in the first half of next year 'Steamin' at the Opera House' should be released.

---
Alice Cooper / Billy Thorpe Concert Tour Announced !
by Tim Cashmere
6 March 2005
The original (and best) shock rocker, Alice Cooper will be heading to Australia for the first time in four years for a run of shows in "intimate mode". The father of the theatrical rock show will begin his tour at the Newcastle Civic Theatre on June 21st and head to all the major cities across Australia. The last time Cooper was here he brought with him his theatrical performance, and if you're worried about seeing him in a theatre so he won't bring it think back to that tour mid-nineties), be at ease. You'll see the man kill babies, get put in a straight jacket and of course be beheaded.

The support for the show will be Australian rock legend Billy Thorpe.
Tickets are on sale Monday, March 21 for everywhere except Brisbane, which is March 23.
The dates are:
June 21 Newcastle Civic Theatre
June 23 Sydney Enmore Theatre
June 28 Brisbane Convention Centre
June 30 Melbourne Palais Theatre
July 2 Adelaide Thebarton Theatre
July 4 Perth Burswood Theatre


-Thanks to jeff Mahoney-

---
May. 17, 2005:
Hi all, the new updated http://www.thorpie.com went on line last night.
Its got a ways to go but its a good start. Take a good look around.
Keep rockiní
Billy Thorpe


---

Oct. 5th, 2004: A word from Billy Thorpe:
"Iím working on a killer album I started in Morocco a couple of years back. Its huge.
Iíve finally got my web site together and it will be up by Xmas."


---
Sept. 28, 2004
Billy will be appearing at the Doyalson- Wyee Returned Serviceman's Club on Saturday, October 2nd. Tickets are $25.
Check out
http://www.doyalsonrsl.com.au/entertainment.html#attract
for more details !
---
June 26th:
Billy appears in the DVD of the "Ted Mulry Benefit Concert".
Details
(thanks Robert)

---
June 22nd, 2004:
Billy will be playing the Telstra Southern Blues & Rockabilly Festival in Narooma. The Festival is Labour Day weekend (Oct. 1, 2 & 3rd).
Click Here for details !
(Thanks, Jeff !)
---
March 18, 2004: Deep Purple & Billy Thorpe shows !
Saturday April 17th and Wed. April 21 -
Brisbane Convention Center
go to www.ticketek.com for more details !

Also,
April 20, Lyric Theatre, Star City, Sydney
and April 24 at the Regent Theatre, Melbourne
go to www.ampresents.com for tickets
thanks, Rob !
---
October 14, 2002:
Billy sings with Olivia Newton-John on her new album "2"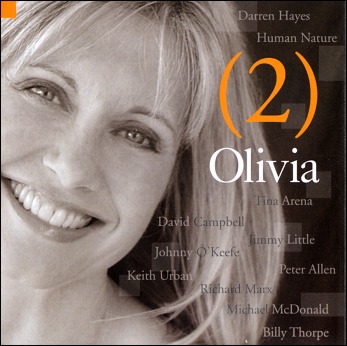 Olivia's first ever duet album, simply entitled "2"
Songs (include):
Lift Me Up (with Darren Hayes)
True to Yourself (with Vanessa Amorosi) - tbc
I'll Come Runnin' - (with Tina Arena)
Love You Crazy - (with Human Nature)
I Will Be Right Here - (with David Campbell)
Mad About You -(with Billy Thorpe)
Happy Day - (with Jimmy Little)
Tenterfield Saddler (with Peter Allen)
I'm Counting On You (with Johnny O' Keefe)
Act of Faith (with Michael McDonald)
Sunburned Country (with Keith Urban)
Never Far Away (with Richard Marx)
Tommy Emmanuel - tbc



Thanks to the "Only Olivia" website for the info & the photo, and to Shahan Perkins for letting me know about it !

---
Well, as of today, no word yet from anybody in the Thorpie Camp regarding Billy's new album.......
---
Well, the The Official Billy Thorpe Website! is back up, with a posting from Billy dated July 27, 2002, about the "Long Way To The Top" tour.
---
Here's another "Official" one, too. Click here.
---
November: 1998: It has been confirmed from MO in Rockhampton (who was in the Sydney Opera House the night the "Opera House" album was recorded), that Mr. Thorpe has moved back to Australia from his home a few miles north of Los Angeles, California. He has opened up a recording studio in Sydney,Australia, Electric Mountain Studios and will be "holed up for the next 3 months recording his first album in 18 years (not counting the "ZOO" project). He is also out promoting his second book, "Most People I Know", and is doing numerous TV appearances, and book signings!
---
You can order some of Billy's albums (on Compact Disk) through: CD Europe, or CD Banzai, and his books from GleeBooks/Australia

The "Thorpie!" book by Paul McHenry states "For further information about books published by Moonlight Publishing, please write to: PO Box #5, Golden Square, 3555, Australia.

---
Info on the Mushroom 25th Anniversary Concert Nov. 14th, 1998!
---
This is the official link to his Australian record label, Mushroom Records This is FINALLY up & running! (brief mention in the "News" section about a 2 CD-set under a "Legends" title in the future.)
I just received an E-mail from James Young at Mushroom, (dated 7/31/98) stating: "Billy Thorpe is deleted and will be replaced with something bigger and better later this year or early next year." I assume that means there won't be a "Legends" Cd, but possible a reissue of the old albums on Compact disk?
It's back! Billy Thorpe's Guide to Los Angeles!"
The MTV page about the Billy Thorpe Postage Stamp is down.
Press Release from an Australian Blues Festival held over the 1998 Easter Weekend, April 9-12, 1998.
Here are the many lineups of the Aztecs(a band that went through numerous line-up changes).
(For more info & samples of great Australian music,check out the Australian Blues Page or the Australian Rock Homepage.
Mr. Thorpe has had his hand in all sorts of projects from writing and performing music for the sci-fi television series War of the Worlds (and even appearing in an episode!),
---
Miranda Worthington's Billy Thorpe Fan Page".
---
If you have any information, or links, please contact me